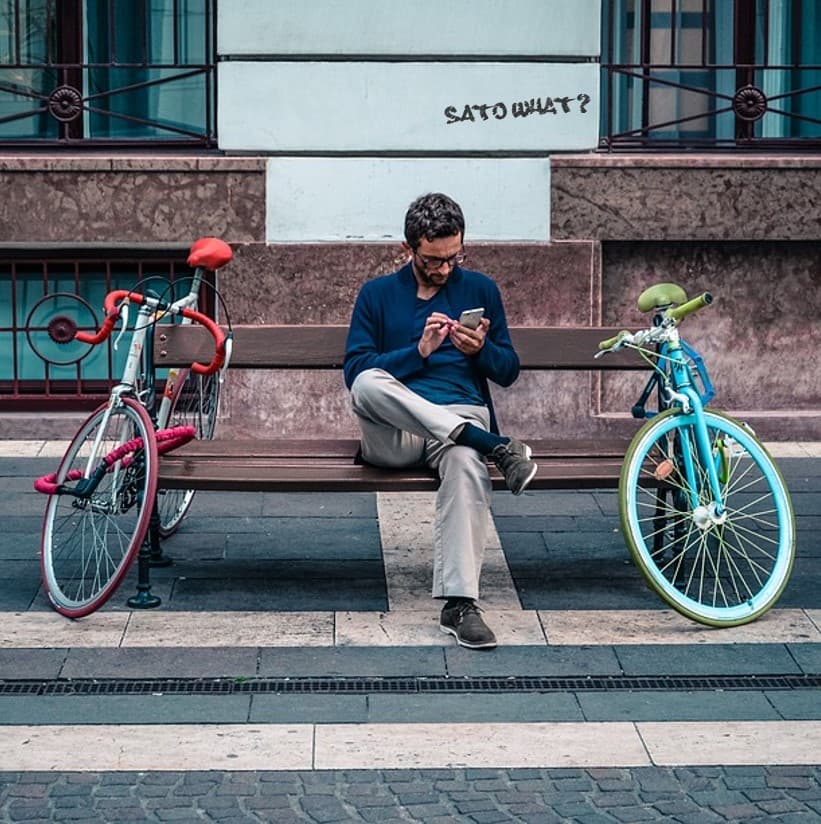 Frequently Asked Questions
If you don't see your question here, send us an email, we usually respond within 24 hours.
hello@sato-code.com
When and Where
Which are the current cities and what's next?
The current cities are listed under CHOOSE A TRAIL, but we're growing constantly! To get all the latest news and see where we're going next, follow us on our social media or subscribe to our Sato News.
Can we play 24/7?
Yes, absolutely – no reservations, no hassle! Just get your tickets under CHOOSE A TRAIL and reach the starting location shown in the Sato Code app.
How long does the game last?
The game last on average one hour. In larger cities such as Zurich or Milan, the game usually takes 75 minutes.
How
How many players?
Sato Code is a multiplayer game, so minimum 2 people. If you are more than 4 you'll play in multiple teams. We highly recommend a staggered start (5-10 minutes).
How do we get started?
Right after buying your tickets you'll receive an email with your ticket code. Type it in the Sato Code app, reach the starting point displayed in the app and start the game. Remember to charge your battery beforehand.
What are the rules?
Everything is up to you, so feel free to experiment, we won't limit your creativity. Want to bring along a DIY R2-D2 and C3PO? We're not stopping you.
Do we need to run?
If you want to beat the record you can, but definitely don't need to. You can use any form of transportation including an e-scooter but, really, for the best experience, just walk!
When do we use our ticket code?
You can type your Ticket Code in the Sato Code app as soon as you receive it per e-mail, or you can wait to be at the starting location. Just don't remove the app from the phone before playing, if you have already entered your code.
What are the minimum requirements for a phone?
You need at least Android version 7.0 or iOS 11.0. Phones older than 5 years might not get system updates. In this case, download the Sato Code App and open it to see if everything works.
What is the Sato Code App and how to download it?
The Sato Code app is your guide along the Trail. It will give different information for each player, let you make choices together with your teammates and help you if you're lost. You can download it for free from the Apple Store and Google Play.
Tickets
Where and how do we get tickets?
Here on the website, under CHOOSE A TRAIL. You will receive your Ticket Code per e-mail straight after. Check your spam folder too! In the rare case you haven't received the e-mail, let us know by e-mail: hello@sato-code.com or WhatsApp: +41 79 617 85 41
How much are tickets?
Check under each single Trail, between 12 to 14.- per person – or below 10 € in Italy.
Does everyone need a ticket?
Yes, everyone needs a ticket. Sato Code is a multi-player game, each player receives unique bits of information on his or her phone. Sometimes the players get even different challenges.
What is a ticket code and when do we receive one?
You will get your Ticket Code per e-mail right after buying your tickets under CHOOSE A TRAIL. Type it in the Sato Code app to unlock the Trail when you are at the starting location.
Are tickets and teams connected?
No, they are not. A ticket is the entrance to the trail, so to say. Then you can create a team as you prefer – it does not matter if you have bought the tickets separately.
How long are tickets and giftcards valid for?
Tickets and gift cards are valid for 1 year.
Planning an event?
Please refer to the section Groups & Events and get in touch with us.
What about children?
Sato Code is great for kids to develop logical thinking. But the puzzles can be overwhelming. From 10 years old kids can play with parents, from 14-16 years old they can play alone. (Children under 10 without phone do not need a ticket.)
What if...?
What happens if we get stuck?
No worries, you can get some hints in the app.
What happens if I'm phisically impaired?
We try to make it possible for everyone, but not all stations are easy to reach so make sure at least one person in your group can move freely.