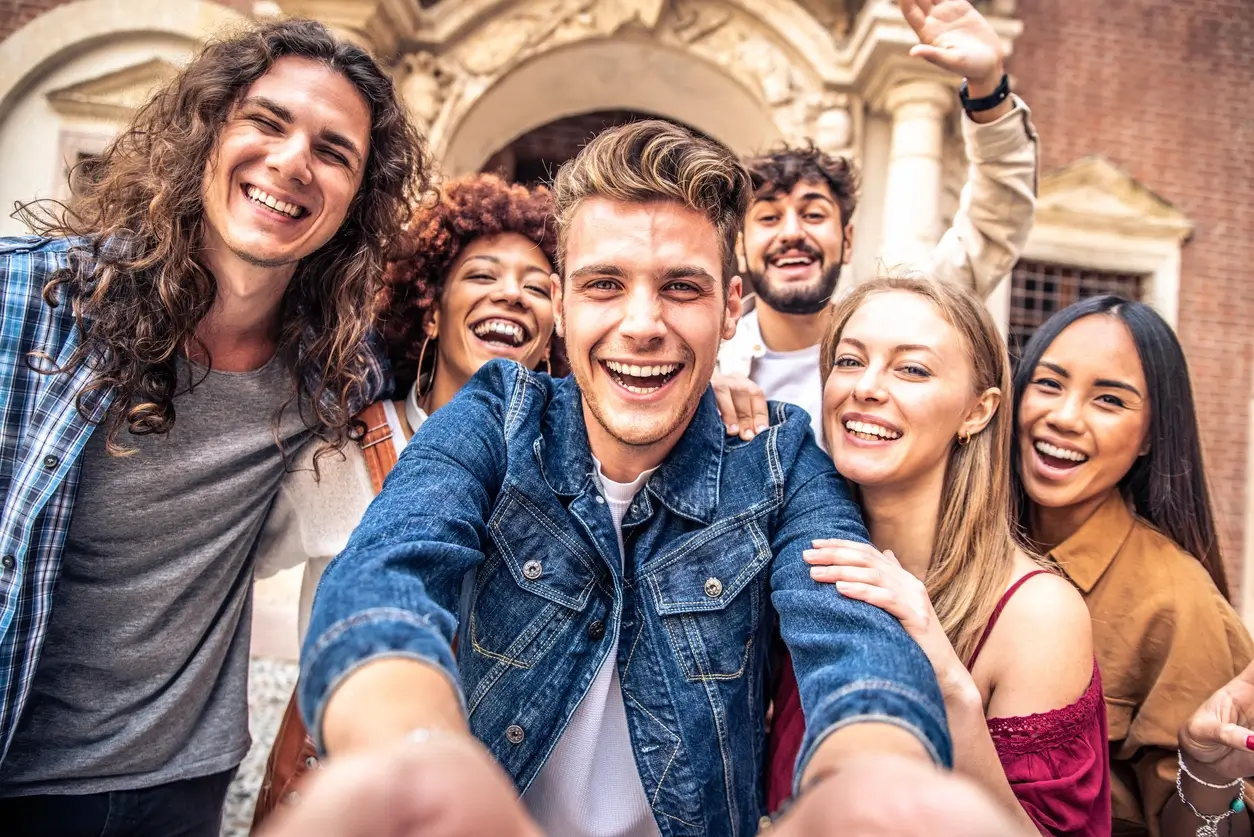 A memorable birthday, bachelor or bachelorette party?
The escape room across the city for your birthday, bachelor or bachelorette party & other events
Don't miss Sato Code and embark on a unique adventure, perfect for both escape room veterans and newcomers. Whether you've played many escape rooms before or are trying one for the first time, Sato Code is a thrilling challenge for you and your friends or family.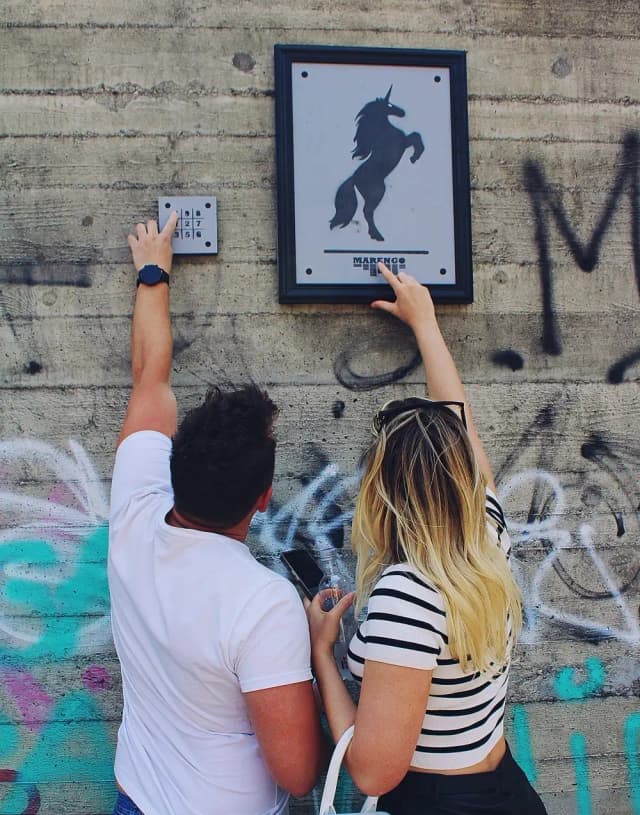 How it works
Ready to peer around in search of clues in the streets downtown? Break up into teams of up to 4 and get the adventure started! Each of you will get only one piece of the puzzle on their phone. Put the pieces together to figure out where the route winds. We suggest starting a few minutes apart to avoid giving away any clues to the next team. You don't want to pave the way for them, right?
How to play
How to book
Book your tickets either all at once or everybody separately. Upon booking, you will immediately receive an email with the ticket code to start the game. If you are more than 15, use the contact form below and let us know your preferred playtime, to avoid potential scheduling conflicts with other events.
Book now
Can you customise the game or organise an aperitif or dinner?
Unfortunately, at this time we cannot provide customization for the game nor assist with planning other aspects of your event.
What if we are 5 participants?
Sato Code is designed for teams of up to 4 players. If you have a group of 5, split into 2 teams of 3 and 2. Every player will receive different puzzle pieces on their phone. You can either choose to start at the same time and work together, or compete between the two groups for a more challenging experience.
Can we start anytime?
Yes, you can play 24 hours a day, 365 days a year – no reservation needed. Just buy your tickets under GAMES & TICKETS.
How long is the game?
On average one hour, in larger cities 75 minutes. It depends on how quickly you solve the puzzles and your prior experience with escape rooms. In any case, there is no time limit to finish the game.
What do we need to play?
Nothing else than the Sato Code app downloaded on every player's smartphone, internet connection and your intuition!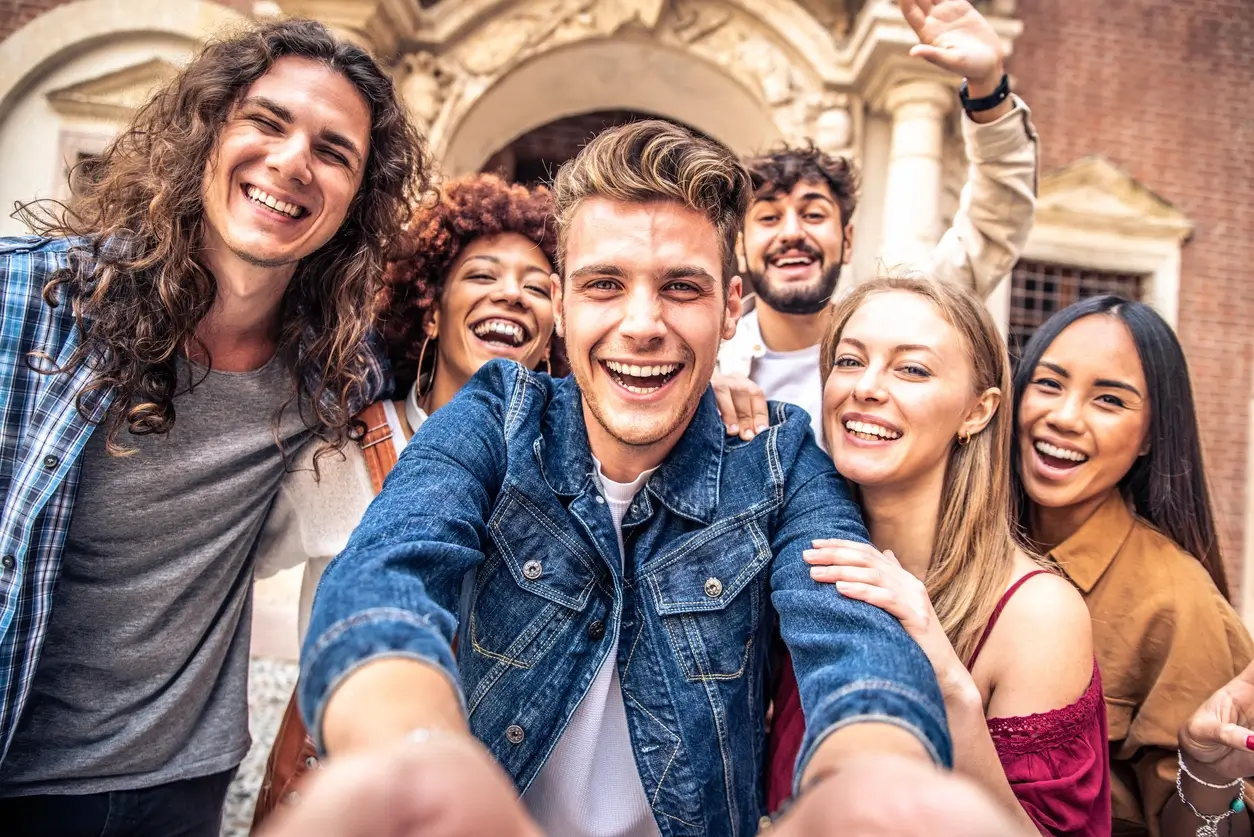 The Escape Game for Your Event
Let us know your plans
If you are in a group of more than 15, please let us know when you'd like to play and where. And don't hesitate to reach out for any questions not answered in the FAQ section above dedicated to big groups and private events. We'll reply within 24 hours or less!